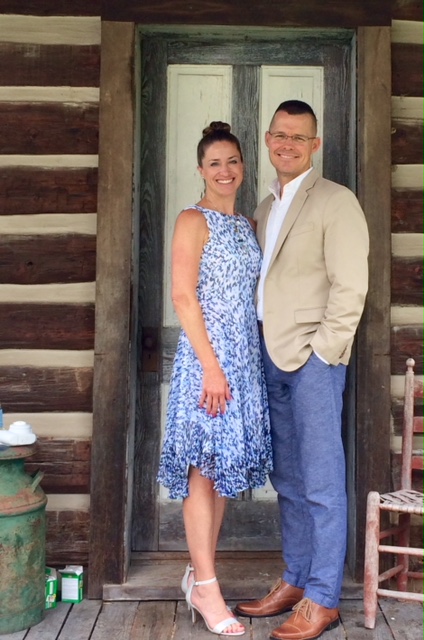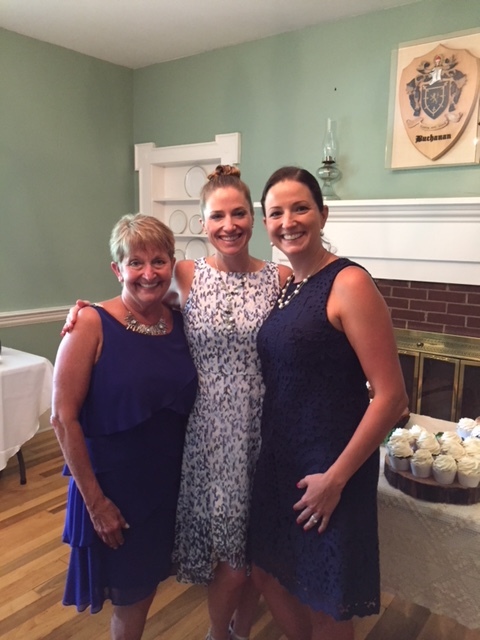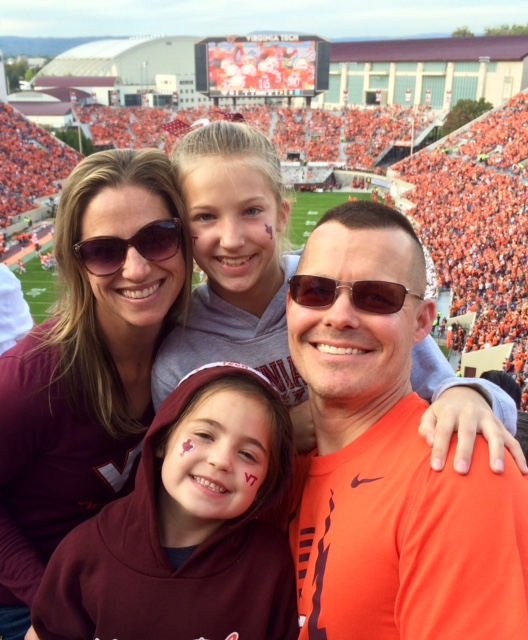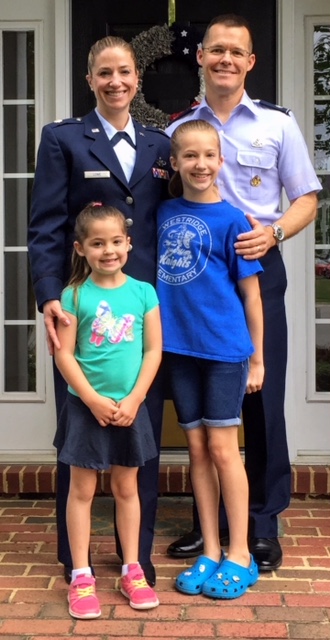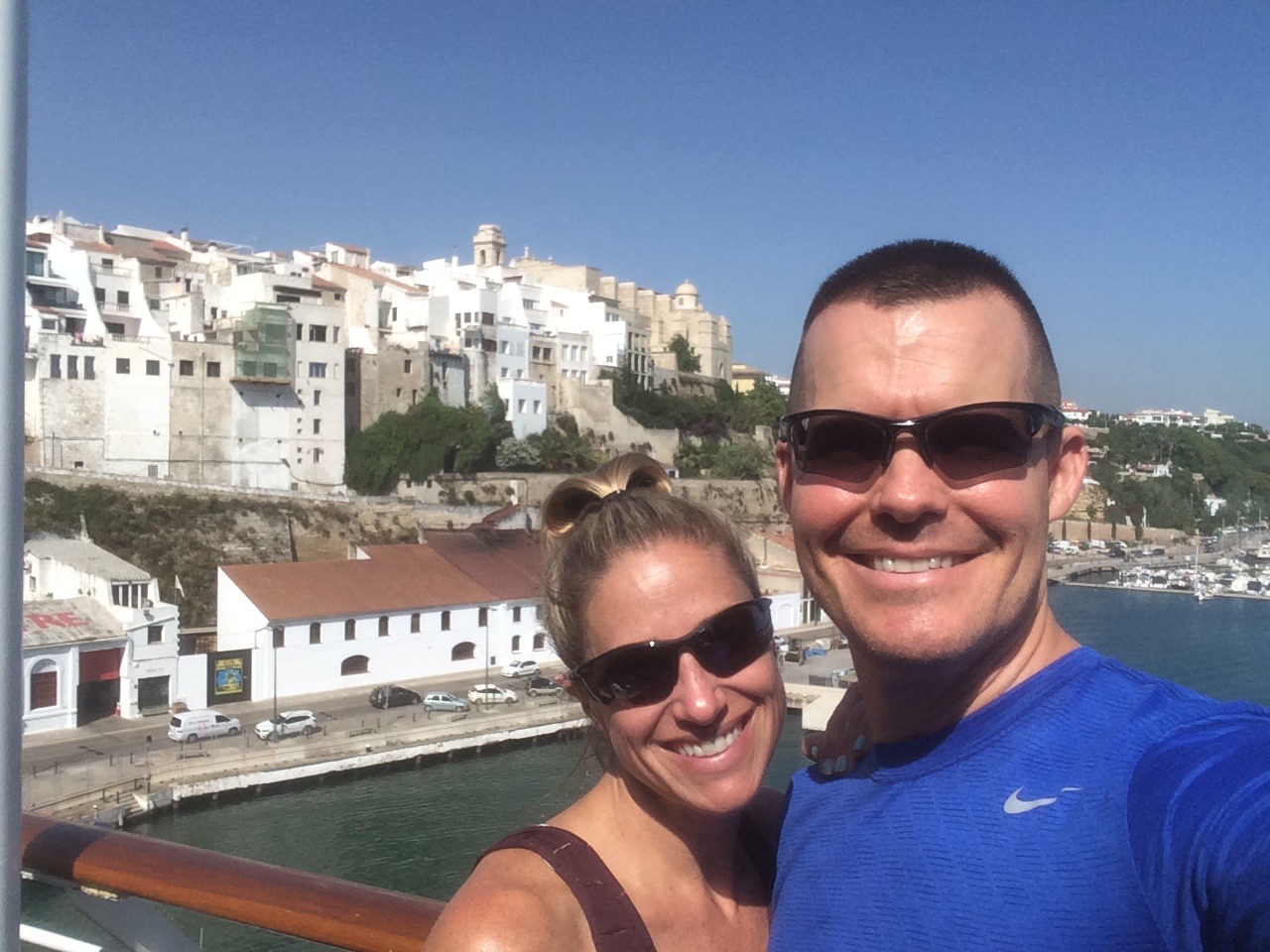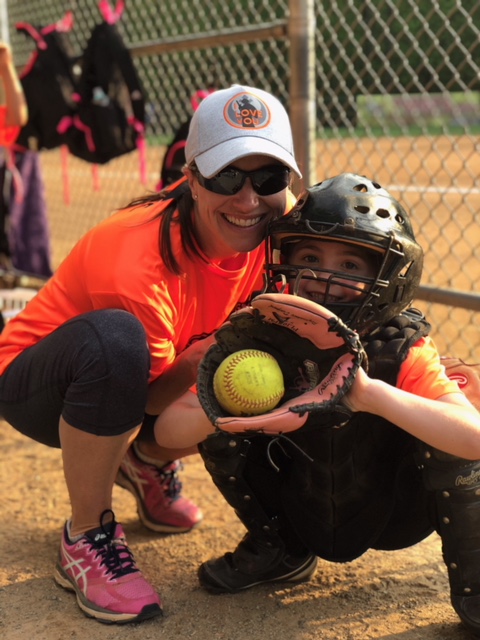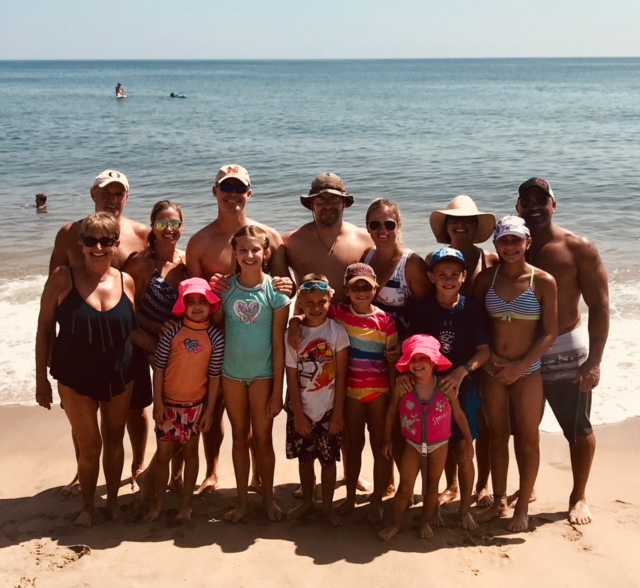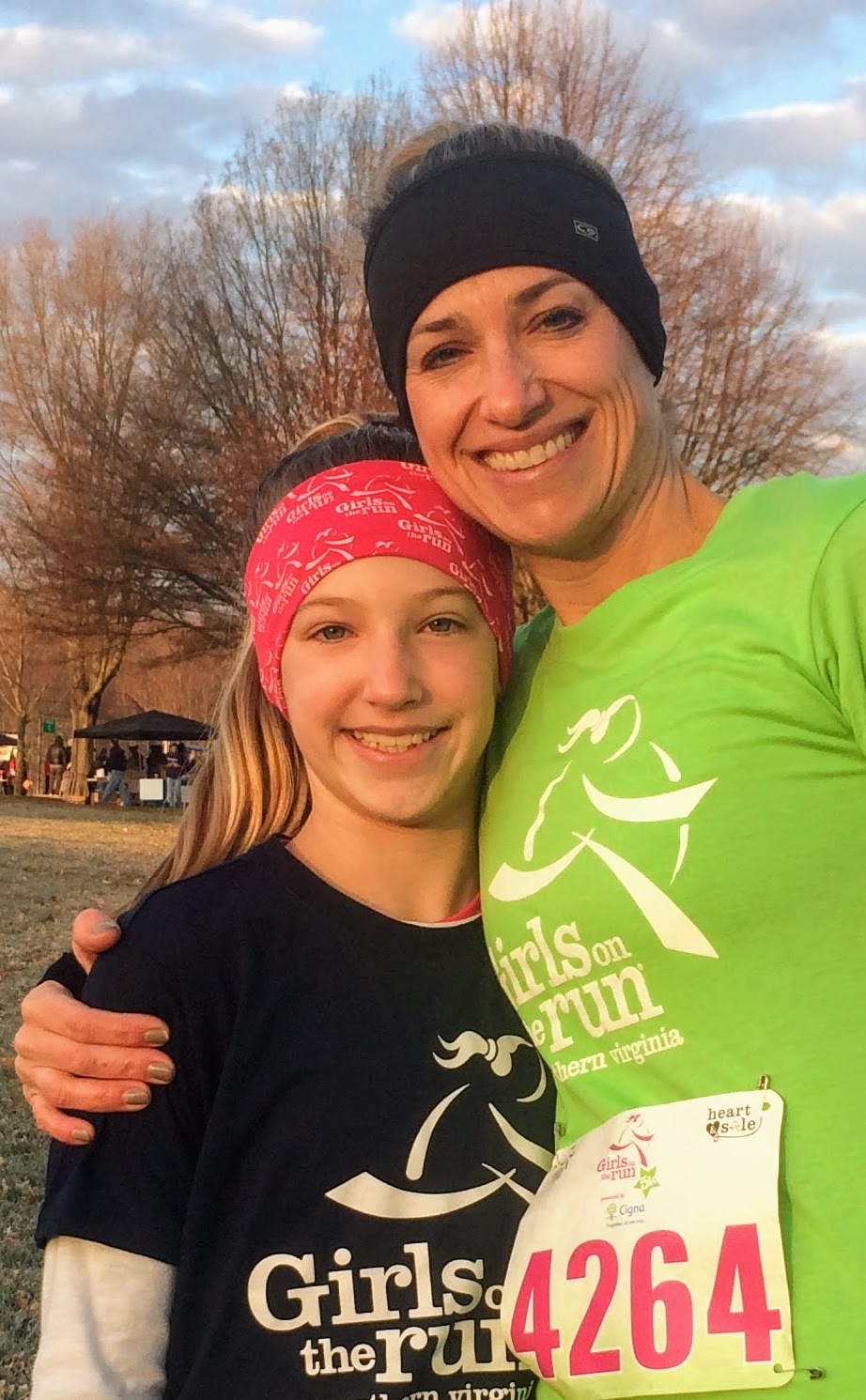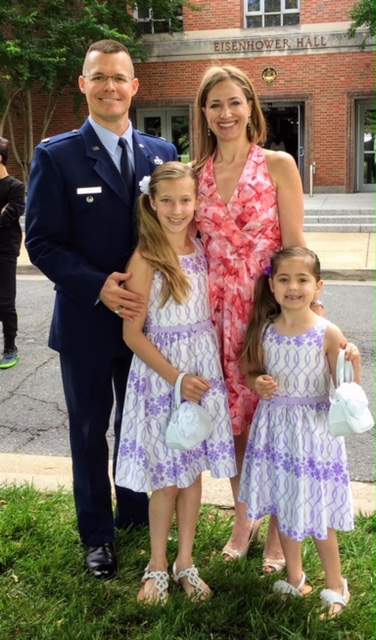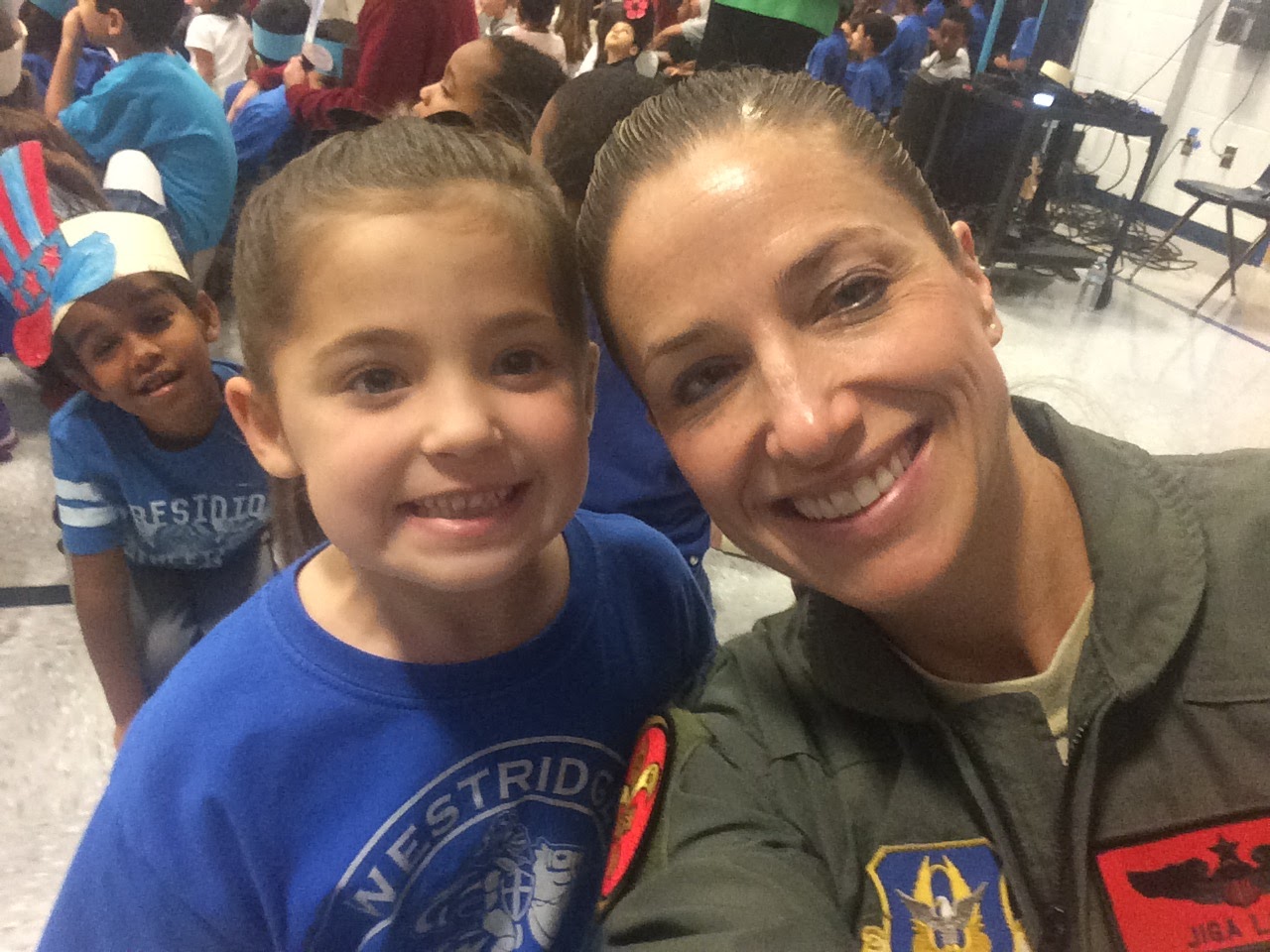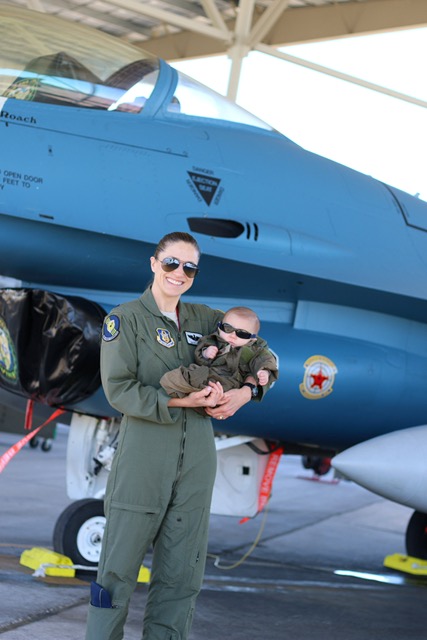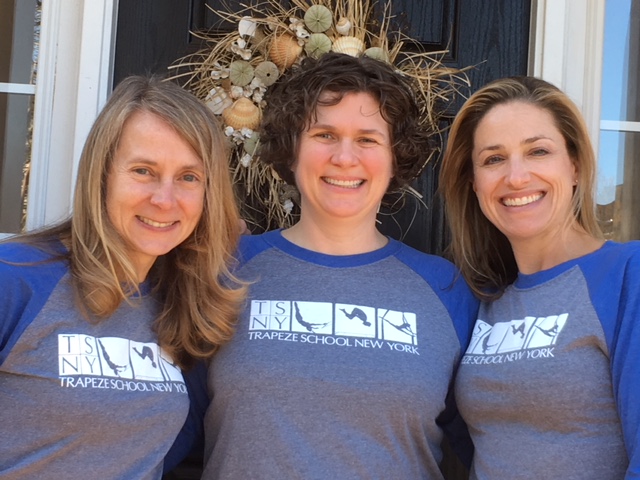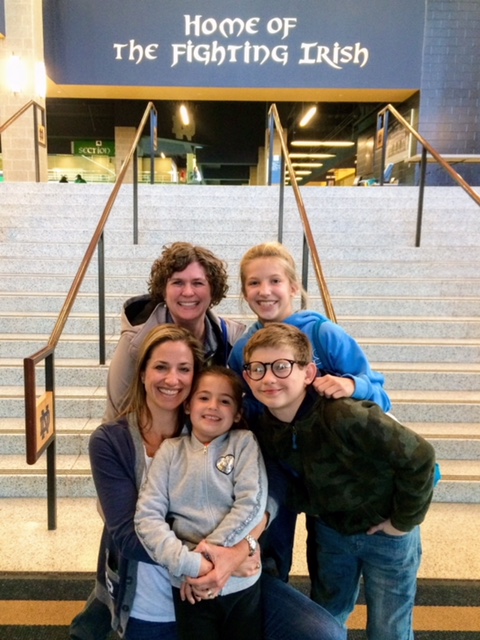 Speaking Topics
Using a Fighter Pilot Cross-Check for a Grounded Life

Harnessing the "High Speed" Cheerleader - Maximizing Enthusiasm as a Leader

Football & Fighter Pilots: Lessons Learned From Sports and Flying
Leadership; Hard Work; Perseverance; Recovery From Failure; Train How You Fight; Cultural Transformation; Fighter Pilot Method; Faith, Football and Fighter Pilots; Team/Family; Act Like You Belong There; Work/Life Balance; Leading a Pro-Active, Adaptable Life; Expectation Management; Enthusiasm
Mission Statement
I like a good challenge. Go to Notre Dame and major in mechanical engineering while learning to be a 2nd Lieutenant? Sure. Show up at a pilot training base where my only options are flying fighters or failure? That sounds fun. Roll into my first fighter squadron as the first woman ever? Why not? Someone has to be first. From teaching new pilots how to fly the F-16 to launching into the adventure of parenthood, I embrace life with a proactive, enthusiastic attitude. Life itself is the ultimate challenge, but what matters is how we choose to face its opportunities, obstacles, victories and defeats.
My dad was a football coach for 42 years. My childhood was filled with scouting, film study, gameplans, and of course, game day! Those skills of practice, hard work, discipline and teamwork translated perfectly as I trained to become a fighter pilot. Commitment to team and to excellence became the foundations of my service. I loved the thrill of honing my skills for combat. I found teaching aspiring fighter pilots incredibly rewarding, the coach's daughter bringing coaching and mentoring to the job of instuctor pilot. With my experiences as a fighter pilot, officer, and mother, my unique perpective will motivate and emobolden. I share lessons learned with practical applications as well as inspiration from "there I was" flying stories, parenting adventures, leadership issues, and of course, football highlights. Coaching others to success is now my passion. Enthusiasm, prioritization and expectation management are universal skills that can be learned, practiced, honed and mastered.
I can't wait to encourage others who are up for life's challenges.Want to lead an adaptable, proactive life?I'm in. Facing the start of another tough training camp en route to a championship season?Let's go!Modernizing a company for continued success in an ever-changing international market?No problem.Even just want to streamline your household with the efficiency of a fighter pilot?Game on!I'm excited to share my insight, wit and enthusiasm!
Bio
Kate "Jiga" Lowe grew up cheering for her dad's football teams in Lancaster, PA, nowhere near an Air Force base. Her love of football and country led her to receive an Air Force ROTC scholarship at the University of Notre Dame. She graduated with a bachelor's degree in mechanical engineering and was a ROTC Distinguished Graduate, earning a commission in the US Air Force as a 2nd Lieutenant.
With women newly permitted to fly fighters, Jiga earned a highly coveted pilot training slot in the Euro-NATO Joint Jet Pilot Training program, a direct pipeline into fighter aircraft. She flew the T-37 and T-38, earning her wings and the opportunity to fly the F-16 Viper. Jiga was the first female F-16 pilot in the 34th Fighter Squadron. After 9/11, she spent most of her flying time protecting major US cities, especially during the 2002 Winter Olympics. Jiga became an instructor in the F-16 and taught hundreds of new pilots how to expertly employ this lethal combat platform. Progressing to evaluator pilot she administered checkrides. Additionally, Jiga was selected to became the base's functional check pilot, flying F-16's for air worthiness after major maintenance procedures.
Ready to start a family, she made the tough decision to take a non-flying job and then ultimately separate from active duty service. With service to her country still close to her heart, Jiga transitioned to the Air Force Reserves. Jiga has worked at Reserve Headquarters, developing tactics and training for the Combat Air Forces, as well as with the Civil Air Patrol in over 12 states. However, due to her expertise in the field, Jiga has spent most of her Reserve time at Red Flag, the Air Force's premiere air combat training exercise, where she still serves today. She is the first female operations supervisor, ensuring the safe execution of over 25 exercises, which includes more than 50,000 flying hours and the combat training of thousands of US and allied pilots and aircrew.
Jiga lives with her husband, who still serves in the active duty Air Force and their two daughters wherever the Air Force stations him. After morning runs and evenings of coaching her girls' sports teams, you will find them cooking together as a family. On weekends, you'll hear them cheering on Notre Dame's football team…of course.