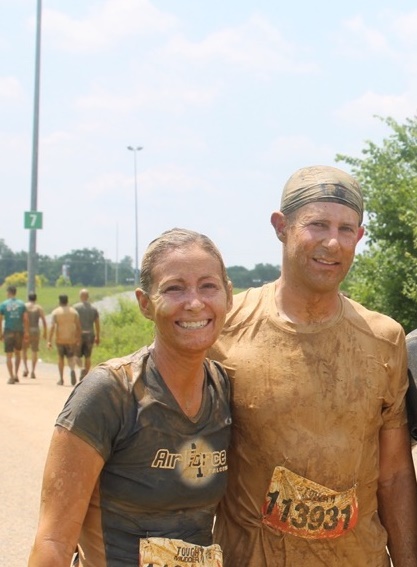 Speaking Topics
Decision Making Under Stress; The Wingman Concept of (Teamwork); Courage under Fire; Leadership; Work/Life Balance; Train to Fight (Train for Success); Organizational Leadership; Responding to Conflict; Contingency Planning;
Press and Media
Mission Statement
When I was in fifth grade, I watched the space shuttle Challenger disappear from the sky in a horrific ball of flames. It was at that moment I realized I wanted to commit my life to something bigger than myself. I wanted to serve and believe so strongly in something that I would be willing to give my life. So at the age of 12, I decided I was going to the Air Force Academy and I was going to be a fighter pilot. I graduated from the United States Air Force Academy in 1997, took a brief break to go to graduate school for two years, and then found myself flying the A-10 Warthog by 2001.
On September 11th, 2001 I was about halfway through my A-10 training. As I watched the attack on America unfold, I knew my life as an Air Force officer and as an A-10 pilot, was about to change dramatically. Just a short time later, I found myself deployed to Afghanistan and then Iraq helping to fight the war on terror. On April 7th, 2003 my life was forever impacted when my A-10 Warthog was struck by a surface to air missile while I was supporting our troops on the ground. It was a critical moment in my life that I was lucky to survive and make it back home safely. This one experience taught me a lot about who I am, how to respond in an incredibly stressful situation, as well as the importance of training and teamwork to make it through the toughest situations.
I was prepared for that difficult moment in the skies over downtown Baghdad because of the training I received, but also because of the stories that were shared with me by other pilots who had previously flown in combat. Although they weren't there with me that day over Baghdad, I could recall their voices and their stories. I remembered their lessons learned and I used them to survive and get my crippled aircraft back home safely. I want to be able to do the same for others — to share my experiences and stories in hopes that I can impact others.
I have served in the United States Air Force for over 20 years. During that time, I have flown over 1,800 hours in the A-10, leading and instructing other pilots during training and in combat. I have flown over 100 combat missions and have made life and death decisions with potential strategic implications. I have led hundreds of Airmen both at home and deployed and enabled them to succeed in their missions; in training, in combat, in humanitarian assistance and disaster relief operations. I know what it takes to be a successful leader, to have people follow you by choice and with enthusiasm. I want to share my experiences, to share my lessons learned, to make a difference, and to make an impact.
Bio
Most widely recognized for her combat experience in Operation Iraqi Freedom, Kim "Killer Chick" (KC) Campbell received the Distinguished Flying Cross for Heroism when the airplane she was flying while supporting ground troops was hit with a surface to air missile. She was able to successfully recover her wounded A-10 airplane and recover back to base, a daring feat only accomplished successfully once before.
KC is a distinguished graduate from the United States Air Force Academy. She is a Marshall Scholar with two master's degrees, one in business administration from the University of London, and one in international security studies from the University of Reading, England.
She is qualified as an instructor pilot and flight examiner in the A-10, a ground attack and close air support aircraft. Her operational assignments include duty as an A-10 test program manager and division commander, director of operations, squadron commander, and group commander. She is a command pilot with over 1,800 hours in the A-10, including 375 combat hours. She has flown combat missions in Operation Southern Watch, Enduring Freedom, and Iraqi Freedom. Based on her extensive experience, KC spent a year at the Atlantic Council as the Air Force Senior Fellow. She has also served as the Military Assistant to the Under Secretary of Defense for Policy.
KC is still serving in the Air Force, currently assigned to the United States Air Force Academy as the Chair, Airpower Innovation & Integration, Department of Military and Strategic Studies. She is married to Colonel Scott Campbell and has two sons.